Anita Shelton
My Certifications
Diplomate of Acupuncture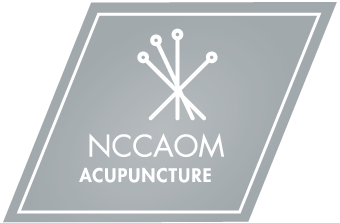 A Diplomate of Acupuncture is an acupuncturist who is certified by the National Certification Commission for Acupuncture and Oriental Medicine (NCCAOM®). It is a considerable professional achievement to earn the designation Diplomate of Acupuncture (NCCAOM). NCCAOM certification indicates to employers, patients, and peers that one has met national standards for the safe and competent practice of acupuncture as defined by the acupuncture and Oriental medicine (AOM) profession. For additional information, about the Diplomate of Acupuncture, please visit the NCCAOM Website.
Massage Therapy
I received my massage therapy training in 1987 in a massage licensing course taught by M. McKay-Brook, MA, LMP and Jan Harris, Phd, LMP. The class covered massage therapy techniques and cadaver anatomy. I have been a WA State licensed LMP since 1987 and have been continuously in practice since then. Three weeks before my massage boards I was rear ended by a drunk driver and sustained a moderate whiplash. Using massage therapy to heal from my own injury gave me personal as well professional experience in effective treatments for all types of injuries. My first massage client was hit by a car while riding a bike, and sustained numerous fractures, contusions, and sprain / strain. Over a year of three surgeries, physical therapy and massage, this client and I learned together the value massage therapy has for speeding the rehabilitation process, reducing pain, increasing range of motion. After a year of treatment my client was able to resume an active lifestyle of bicycle commuting and hiking. In the decades since then , I have successfully treated thousands of clients for motor vehicle accidents, neck and back pain, tendinitis, carpal tunnel syndrome, arthritis, sprains, neuropathy, headaches, joint pain and more.
Certified Lactation Educator
I completed a 37.5 hour course in Lactation Education which enables me to support women in many aspects of difficulty with Breastfeeding. I provide services as a Lactation Educator at The 4th Trimester, a drop in postpartum support group and in conjunction with acupuncture. I am not a Lactation Consultant, and I do refer to IBCLC's and breastfeeding support groups.
Certificate in Postpartum Mood Disorders
I completed a two day certificate course in Postpartum Mood Disorders (PPMD's) through Postpartum Support International. This enables me to identify PPMD, and make treatment suggestions based on nutritional and lifestyle reccomendations. My East Asian Medicine training enables me to treat these conditions using the principles of East Asian Medicine. I also refer to Licensed Mental Health Providers, Primary Care Providers, and Psychiatrists.
Craniosacral Therapy for Infants
In 2012 I completed 54 hours of Craniosacral Therapy Training with Carol Gray, Midwife, LMT and earned a Certificate in Infant Craniosacral Therapy. The training included anatomy, physiology and supervision while treating infants. Since then I have treated dozens of infants as young as one days old for torticollis, poor latch, reflux, failure to thrive, tongue tie, lip tie, traumatic birth, Diastesis Recti, and more.
Certificate in Craniosacral Therapy for Breastfeeding Problems
I completed a week long course in Craniosacral Therapy for the nursing baby taught by Alison Hazelbaker, Phd, MA, IBCLC. It was the best education about breastfeeding I have ever had!